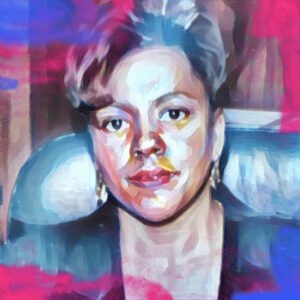 "If one has courage, nothing can dim the light which shines from within."
Maya Angelou
Lady D is a trauma survivor, foster care system alumni, and woman of faith who leads by example as a parent, colleague and advocate of transformational life change.
Her life exemplifies an enduring commitment to uplifting others as a mentor and coach through the use of her gifts and talents, lived experience, and expertise acquired from the study of criminal justice, law, and the Bible.
Her writings extend the reach of an African Proverb, "Each One, Teach One" by empowering trauma survivors to embrace themselves as a gift to the world and masterpiece of immeasurable worth!
As the recipient of three post-secondary degrees, Lady D excelled in the public and private sector by adhering to a simple but life-changing tenet: "Nothing is impossible when pursued in faith and belief."
She leveraged opportunities to lead, serve, and love, by delivering world-class service to a broad range of stakeholders, constituents, and families while serving on Executive, Leadership, and Management Teams in local government, a trailblazing and award-winning nonprofit organization serving children and adults with developmental disabilities and special needs, and a historic memorial park serving people from all walks of life including actors, politicians, athletes, soldiers, musicians, artists and entrepreneurs.
Her transition to a life of service as an Author to impart insight, wisdom, and nuggets of truth to trauma survivors and kindred spirits, marks the initiation into the fulfillment of a life mission and purpose embedded in her DNA.
In addition to authoring books, her monthly blog, Insight & Wisdom for Fearless Living, offers a safe space to explore real life issues with real talk through the heart, mind, and soul of a resourceful and resilient trauma survivor.
Lady D is passionate about helping others become who they were born to be in all facets of life.
While acknowledging one-size does not fit all, she shares her time, gifts, wisdom, and insight with inquiring minds and kindred spirits. Nothing warms her heart more than showing up to help others find their voice and true and authentic self.
Lady D shines a light through writing to make the world a better place.
On January 2, 2023, Lady D published Volume 1 of the three-part Life Change Series, It's Time To Turn Up!, No More Trauma.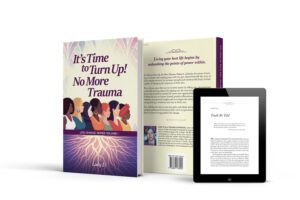 The inaugural book in the series is available for purchase as a Paperback, eBook, and Audiobook.
Paperback
The Book Jewel
6259 W 87th Street
Los Angeles, CA 90045
Flyte Time Publications Bookstore
eBook
Google Play Store
Kindle
Kobo
Scribd
Smashwords
Barnes and Nobel 
Book Donation Program
Throughout the year Flyte Time Publications will donate books to organizations serving current and former foster youth, trauma survivors, and young adults aging out of foster care.
If you would like to nominate an organization to receive 5 books, send the point of contact information by email to [email protected].
Thank you for your support.